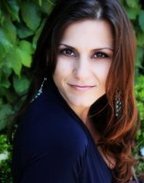 Khaila Haddadin
(650)308-9901
khailamft@gmail.com
Address: 851 Fremont Ave. Suite 102
Los Altos Ca 94024
Do you fantasize about some space, some peace where you can unplug? Are you heavy with
concerns, worried about your ability to care for loved ones, or finding it difficult to make it through the day? Do you feel so stressed that it is hard to focus and engage? You may find yourself forgeting things or having trouble completing tasks. You may have begun to feel lonely or notice distance creeping into your intimate relationships. Do you stay up late at night, feeling sad, judged, overwhelmed or stuck? wishing you could just escape?
Well, this is your first step towards making a positive change. You are one step closer to a new you, where you feel empowered and on a positive path to growth and well-being. In therapy, you'll find a safe place to explore all these worries, feelings, reactions, and to examine your deepest struggles.In our sessions, you will learn new ways to understand these issues, figure out why things are not working, and learn about the patterns that keep you stuck. While we can not change the past, or some of its impact on us, we can definitely change the future, by learning effective communication techniques, managing distressing thoughts and emotions, and finding creative solutions that meet your needs and fit with your beliefs and culture.
I enjoy working with individuals, couples and families. I ask questions, listen deeply and support you while exploring your difficulties.
I use different treatment approaches to help explore your needs, assist you in choosing effective solutions that fit your cultural values/spiritual beliefs and start feeling better.